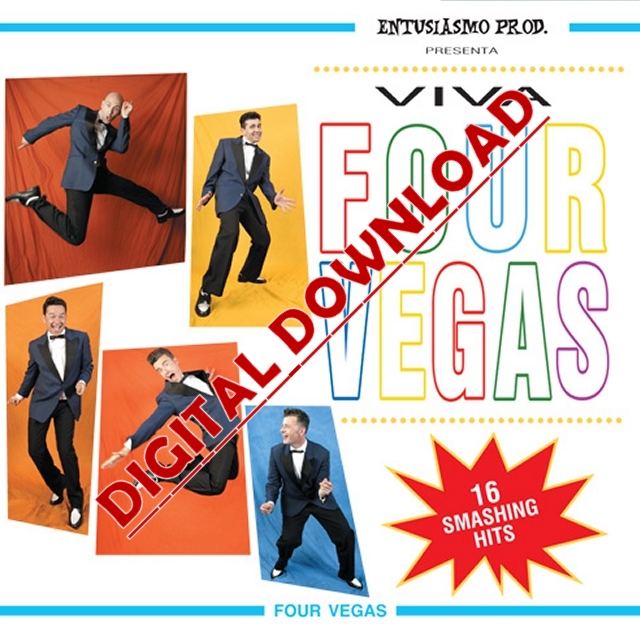 Viva Four Vegas (Digital Download)
Artist: Four Vegas
Release Date: 2008-02-03
Genre: Rocknroll
Produced By: Entusiasmo Prod.
Price: € 5
59 MB, file .zip (if you do not have WinZip, you can download it here).
After purchase confirmation, you'll receive an email with the link to dowload the full cd (hi res mp3 files). Note: after downloading the file, the link will expire.
If you have problem opening or dowloading the file, please write us: info@fourvegas.it
Tracklist:
01. Il Ribelle
02. Crazy Little Thing…
03. A Big Hunk O' Love
04. Sono Bugiardo
05. Stuck On You
06. Oh Pretty Woman
07. Dont' Be Cruel
08. Let's Twist Again
09. Whole Lot of Shakin'…
10. Jambalaya
11. You Never Can Tell
12. Americano
13. Surfin' USA
14. Always On My Mind
15. Great Balls of Fire
16. Viva Four Vegas
SUPER OFFER!
All our discography (4 CD) in Digital Dowload = 15 €
Digit "4 dcd" in the field "Coupon cc" below and press "Apply Coupon"
Buy Now