ELVIS IS BACK! @TEATRO CENTRALE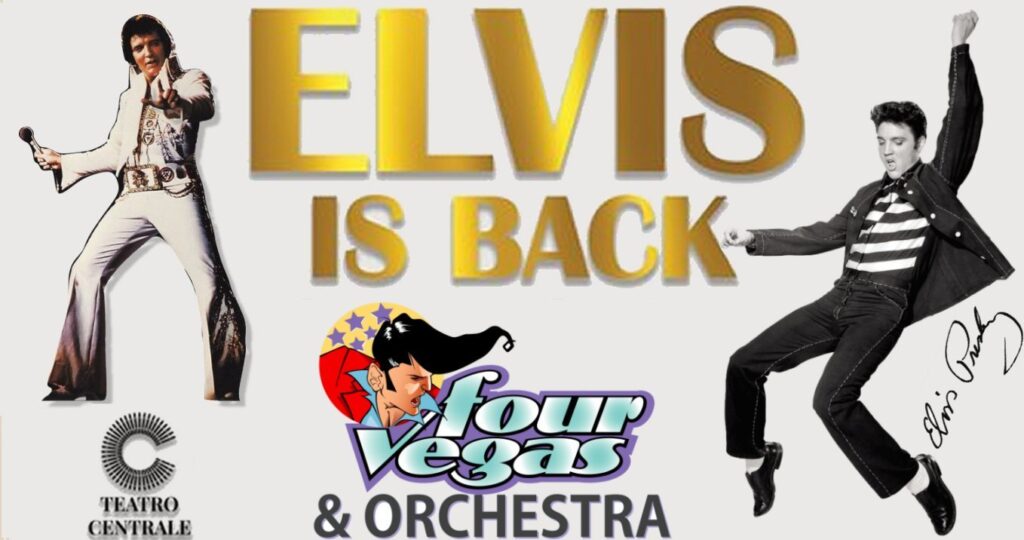 Elvis is Back!
Il 2 Aprile Roma si veste
#VINTAGE
 al Teatro Centrale.
La storica serata dei ballerini Boogie Woogie e del Rock'N'Roll approda al Tetro Centrale per una Edizione Speciale dedicata ad Elvis Presley con i Four Vegas in versione orchestrale…e tanto 
#ENTUSIASMO
!!!
Parteciperanno tutte le scuole di Boogie Woogie, Dance Boogie Woogie, Dolly & Pupi Rock'n Roll, Feel That Swing, Rock Around the Swing, RockerSchool, Rocking Boogie e Tutti Frutti,
con lezione primi passi per chi vorrà partecipare e Jam finale degli insegnanti con il Dj emblema del vintage e delle serate di social dance Dj Arpad.
Allestimenti vintage, mercatino vintage a cura di Lolà London Style e Selfie Point a partire dalle 18.
I Four Vegas ci faranno ascoltare le più belle canzoni di Elvis Presley in un fantastico show per la prima volta a Roma. Insieme alla storica band un'orchestra di 9 elementi e tre eccezionali coriste ci faranno rivivere le
magiche atmosfere dei live del Re del Rock'N'Roll. Uno spettacolo unico nel suo genere per ripercorrere l'incredibile carriera musicale di Elvis che ha segnato in maniera indelebile il corso della musica moderna.
Orari:
18.00 ingresso al mercatino vintage
19.00 lezione di ballo Boogie Woogie facoltativa "primi passi" per il pubblico presente
20.00 Boogie Woogie Jam degli insegnanti
20.30 Four Vegas Orchestra
…a seguire Dj set vintage con I vinili di Dj Arpad
Ticket Price
Event Location
TEATRO CENTRALE
Via Celsa, 6 Roma
Info: 0694323897